Gourmet Road From Madrid To San Sebastian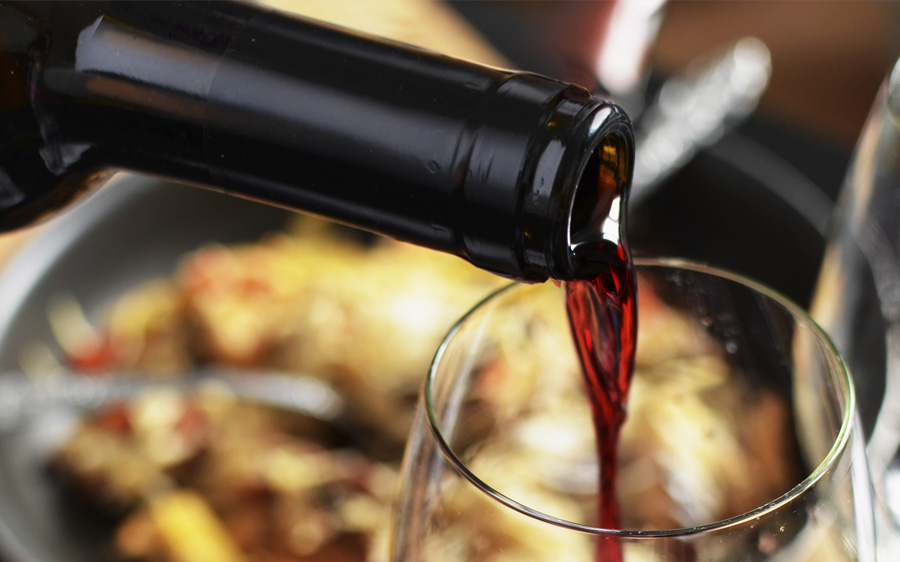 Follow this famous gourmet road during five amazing days
Madrid –Segovia –  Ribera del Duero – Burgos – Rioja – San Sebastian – Bilbao
Highlights:
5 nights (1 in Ribera del Duero, 1 in Burgos, 2 in Rioja, 1 in San Sebastian), lodgings with special charm and flavor.
Traditional food and modern gastronomy
Tapas tour
Winery visits in Ribera del Duero and Rioja, combining modern and tradition with VIP tastings.
Cultural and historical visits in world Heritage cities like Burgos and its Gothic cathedral, and Segovia with the Roman aqueduct
Guggenheim Museum and Wine Culture Museum tickets included.
Bilingual Spanish/English tour assistant/driver during the tour for 5 days in a comfortable sedan or van. Upgrade to luxury transportation (Mercedes/ Audi/ BMW) possible.
Concierge service, and trip assistance 24 h.
This is an example. We will always customize the program for you.
SUMMARY:
Follow the wine road from Madrid to Bilbao, visiting wineries in Ribera and Rioja. Enjoy the history of Segovia and Burgos, and the green landscape and gastronomy of the Basque country.
ITINERARY
Tour starts in Madrid and ends in Bilbao, can be done in reverse.
Legend: Legend: L – Lunch, D – Dinner, H – Hotel, B – Breakfast
Day 1: Segovia and Ribera de Duero. Night in Ribera del Duero. (H, L)
Alter breakfast start the drive to the millenary town of Segovia (about 1h), declared World Heritage by UNESCO, where you will admire the two thousand year old roman aqueduct (best preserved in the world), the astonishing castle (Alcazar), the cathedral and the old quarters. And then have lunch in one of the best asadores (restaurant specialized in roasting meat) of Segovia where you can tray the famous tender suckling pig paired with wines from Segovia. Drive to Ribera del Duero (1h 30min) and visit the castle of Peñafiel and a winery. Hotel check in. Free time before dinner on your own
Day 2: Ribera de Duero and Burgos. Night in Burgos. (H, B, L)
Visit a family-owned winery that has cellars from the 16th century. Taste the different wines produced enjoying the company of one of the owners. Visit a second winery with a total different philosophy. For lunch you will enjoy the typical meal from Ribera, roasted lamb in a wood fired oven with Ribera del Duero wines. Visit the medieval town of Peñaranda. Drive to Burgos (1h). Hotelcheck in and free time before dinner on your own.
Day 3: Burgos and Rioja. Night in Rioja. (H, B, L)
Visit Burgos cathedral on your own. World Heritage monument by UNESCO. Our Lady of Burgos sums up Gothic architecture in all its beauty. Drive to Rioja (1h) and arrive in time for lunch and maybe a winery visit. Visit the medieval walled village of Laguardia (13th c). Under the stone paved streets and homes of Laguardia it is full of old subterranean bodegas, and over them there are many historic monuments and sites, like the Gothic facade of Santa Maria de los Reyes church from the 14th century. Hotel check in and dinner on your own.
Day 4: Traditional Rioja. Night in Rioja (H, B, L)
Rioja wine tour with two winery visits. We will arrange at least a traditional winery with wine tasting in Haro or nearby villages. The tradition of Rioja is very well represented by these centenary wineries, which keep in their cemeteries bottles from the time of their founders. A traditional Riojan lunch will give you more opportunities to taste the wonderful Riojan wines. After lunch visit the Culture of Wine Museum, Dinastía Vivanco. The museum is situated in the heart of the vineyards in Briones, a unique and historic location in the Rioja Alta, on the outskirts of Sierra Cantabria. Even a short visit is worth it for any wine lover since it is considered one of the best wine museums in the world. Dinner on your own.
Day 5: San Sebastian and the Basque coast. Overnight in San Sebastian (B, H)
From Rioja drive to San Sebastian visiting in the way the Basque coast, stopping in Getaria. Visit a Txakoli winery, and sample his wines along with some local tuna and anchovies before lunch.  Fresh catch for lunch at a local restaurant. Back to San Sebastian. Free time to enjoy the city.
Day 6: Bilbao. (B)
Alter breakfast drive to Bilbao (1h) to visit the famous Guggenheim Museum in Bilbao designed by architect Frank Gehry on your own. This unique Museum is probably one of the best modern buildings in Spain, and represents architecture at its best. Gerhy has also designed the new hotel and wine spa for the winery Marques de Riscal. Transfer to the airport and end of our services.
OPTIONAL ACTIVITIES DURING THE TOUR:
MADRID: Guided tour of Madrid and the main museums, Prado, Reina Sofia and/or Tyssen. Tapas and cultural tour of Madrid with your guide. Flamenco Night. Cooking class. Wine tasting.
RIOJA AND RIBERA: horse back riding, hiking, biking, golf, SPA, balloon ride, etc
SAN SEBASTIAN. Cooking class and tapas dinner