An exclusive Gourmet experience
Vintage Spain turns your trip to Spain into an unique experience around wine and gastronomy. We help you design it and we accompany you to enjoy it.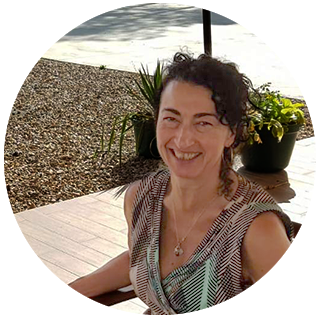 You can visit Spain on your own, with Vintage Spain you will taste it and live it!

"We have always thought that travel is much more enjoyable when you have friends in the places you visit. We also love when our friends visit us and we can show them around and share our love for Spain with them. This is why we invite you to join us in a wonderful vacation to enjoy Spain, its wine and food, with winery visits and wine tastings. This in Spanish is called "Rutas de vino" (wine routes).
But Spain has more good things to offer, so we´ll also introduce you to everything we love about our country, its food, culture and history, art, and its people. We hope you'll love as much as we do!" We have been organizing customized tours since 2002, and look forward to do it much longer. We are proud to offer a professional service of the highest quality, while still maintaining a personal relationship to create the perfect vacation."
Trust Vintage Spain to organize the best private luxury tours in Spain focused in wine and gastronomy.
Enjoy a different vacation with wine tastings, winery and vineyard visits, gourmet food, art and history.
We focus on the authentic Spain, and organize tours in all the wine regions, Rioja, Ribera de Duero, Penedés, Priorat, etc.
When you trust Vintage Spain, you will have a perfect and totally personalized wine trip with zero worries
Ribera del Duero and Rioja
Rutas de Vino by Vintage Spain is fabulous. Cristina has an incredible team. My wife and I have done 5 tours with Rutas de Vino. Our first 2 were of Ribera del Duero from Valladolid and of Rioja from the Ghery-designed hotel, 2016. We did a tour...
June 2022
Ribera del Duero, Rioja and Penedes
Cristina and Rutas de Vino by Vintage Spain made for an exceptional, personalized, and very memorable trip. After a personal consultation on our preferred wine types...
April 2022
Wine Tour in Ribera del Duero
Cristina! Wow! The day was beautifully organized and completely exceeded our expectations. We had an intimate tour with wonderful gastronomic surprises. Jorge, our guide, was knowledgeable and very patient...
July 2021
years organizing tailor-made trips
We are the first agency in Spain specialized in wine and food tours.
Sign up for our newsletter!!
Suscribe to our newsletter and dont´t miss our adventures.