Classical Wines Gourmet Tour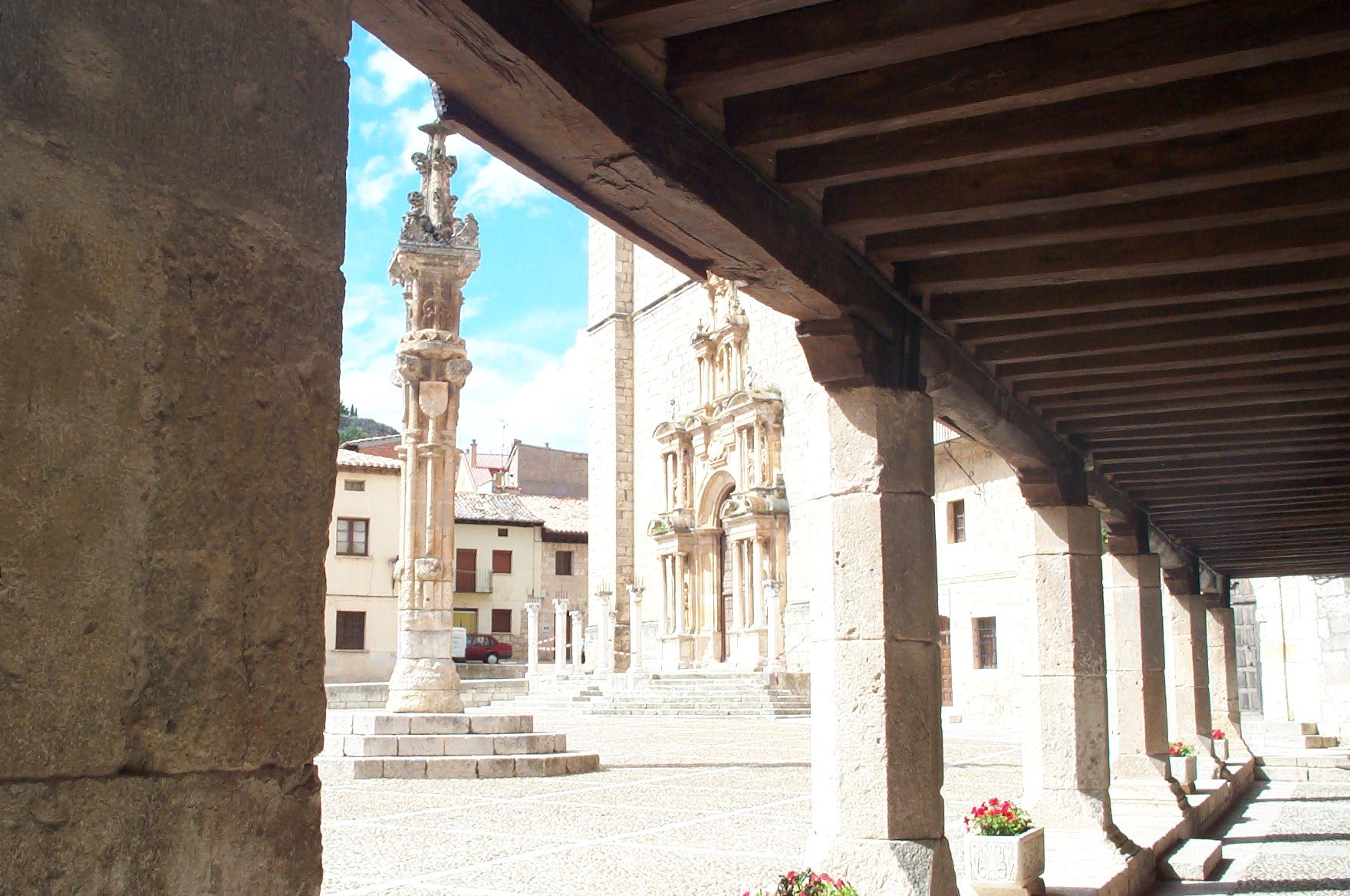 One of our more popular tours in Rioja and Ribera del Duero
Madrid – Ribera del Duero – Burgos – Rioja – Madrid
Highlights:
4 days/3 nights (1 in Ribera del Duero or Burgos, 2 in Rioja), lodgings with special charm and flavor.
Traditional food and modern gastronomy
Winery visits in Ribera del Duero and Rioja, combining modern and tradition with VIP tastings.
Cultural and historical visits in world Heritage cities like Burgos and its Gothic cathedral, and Segovia with the Roman aqueduct
Guggenheim Museum and Wine Culture Museum tickets included.
Bilingual Spanish/English tour assistant/driver during the tour for 5 days in a comfortable sedan or van. Upgrade to luxury transportation (Mercedes/ Audi/ BMW) possible.
Concierge service, and trip assistance 24 h.
This is an example. We will always customize the program for you.
SUMMARY:
One of our more popular tours, 4 intense days to experience Spanish wine and food and culture. It includes the two main wine regions in Spain: Rioja and Ribera del Duero; its history in World Heritage cities and modern architecture in Bilbao.
ITINERARY
Tour starts in Madrid and ends in Madrid.
Legend: Legend: L – Lunch, D – Dinner, H – Hotel, B – Breakfast
Day 1. Guided wine tour in Ribera. (H, B, L) Night in Ribera del Duero or BurgosYour guide will pick you up from your hotel in Madrid to start the drive to Ribera del Duero.Then you will have a guided wine tour where you will visit two or three wineries and have lunch (one or two wineries before lunch and another winery after lunch). For lunch you will enjoy the typical meal from Ribera, roasted lamb in a wood fired oven with Ribera del Duero wines in one of the best restaurants of the area. Depending on the time and if you don't mind visiting less wineries you will have time to visit the small walled medieval town of Peñaranda or the castle of Peñafiel. Dinner on your own.
Day 2: Burgos and Rioja. (H, B, L) Night in RiojaDrive to Burgos and visit its cathedral, begun in the 13th century and completed in the 15th and 16th centuries. Our Lady of Burgos sums up Gothic architecture in all its beauty with a unique collection of reredos, tombs, choir, stalls, stained glass, etc. It has been also declared World Heritage monument by UNESCO. Depart to Rioja. Lunch in Burgos or Rioja.
In Rioja you will visit the new Wine Culture Museum Dinastia Vivanco and another winery. You can also dedicate some time to visit the small towns of Rioja like: Medieval walled village of Laguardia (13th century), capital of La Rioja Alavesa. Under the stone paved streets and homes of Laguardia it is full of old subterranean bodegas, and over them there are many historic monuments and sites, like the Gothic,
Day 3: Wine and Architecture in Bilbao and Rioja. (H, B, L) Night in Rioja
Visit two wineries in Rioja and have a traditional lunch. One can be a traditional winery with wine tasting in Haro or nearby villages. The tradition of Rioja is very well represented by these centenary wineries that keep in their cemeteries bottles from the time of their founders. The other one will be a more modern winery. Drive to Bilbao (about 1h) to visit the Guggeheim Museum. (You can of course skip this and stay in Rioja)
Day 4: Segovia. (H, B, L).
Segovia. Drive to Segovia, visit and lunch. Madrid arrival and end of our services.
OPTIONAL ACTIVITIES DURING THE TOUR:
MADRID: Guided tour of Madrid and the main museums, Prado, Reina Sofia and/or Tyssen. Tapas and cultural tour of Madrid with your guide. Flamenco Night. Cooking class. Wine tasting.
RIOJA AND RIBERA: horse back riding, hiking, biking, golf, SPA, balloon ride, etc.
BILBAO. Tapas tour.